Welcome!
SeekingSitters membership is valid nationwide. Each SeekingSitters member is provided with an efficient online account providing the ability to manage your home location, make a sitter request, view the babysitting team and set sitter preferences.
A local owner is always available for your needs. Local owners work to make sure that the most qualified and reliable sitters are available for your sitting needs. Community is important to SeekingSitters and each local office is actively involved in their community.
Thank you for the opportunity to help your family with your babysitting needs.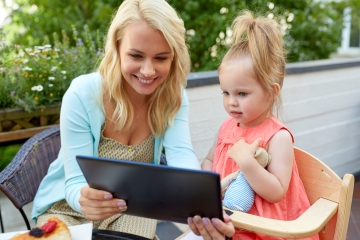 Meet your Sitter
I personally work for you to find the best sitter match for your family. After the sitter is assigned you can meet her virtually and even chat online to ask questions or give details about your family.
Our goal is to make the entire process as seamless as possible for you and we handle the rest!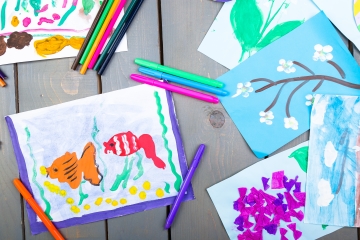 Activities and Fun
Your sitter will arrive at your home with activities and games prepared for your children's preferences and ages. We have seen how exciting it is when the professional sitter arrives on your doorstep with their bag full of activities.
When you book a regular event, talk to me about preschool and school aged activities that can be purchased on a monthly basis.
Service Areas
FAQ
Last Minute Services
SeekingSitters service is designed to help your on-the-go family! Over 40% of weekly filled requests are made last minute or with under 7 day's notice. Your monthly service fee will be activated at the time of the request.
Booking and Cancellations
A non-refunable reservation amount will be charged at the time of the booking. This reservation amount is applied towards the final job total. 48 hours prior to the event, the full fee for the scheduled event will be charged and cannot be refunded after this time.
A cancellation fee will apply for any event that has been scheduled with a professional sitter.
Gratuity
Gratuity is not required but is highly suggested. The amount is at the discretion of the member.
The gratuity can be added directly to the ticket at the end of the event.
Payment Method
In order to help ensure the validity of our families, SeekingSitters only accepts credit or debit card payment for all babysitting services. Credit card accounts must be in the name of one of the SeekingSitters member and registered to the address of the babysitting event.
Please note that all transactions are processed through SeekingSitters online payment processing vendor, OBT (Online Business Transactions) and your credit card statement will reflect OBT 1(800) 557-5189.
Extended Driving Area
A $10.00 destination charge per event applies for families in the extending driving area and the fee is paid directly to your sitter. This is not a mileage compensation.
Please contact SeekingSitters regarding details of extended driving areas. All driving arrangements must be made directly with your sitter.
Overnight Babysitting Help
SeekingSitters can accommodate just about any situation that you might need babysitting help: Overnight stays, Weekend help, Sitter accompaniment on vacations.
Please contact SeekingSitters Inc. for information on pricing and sitter availability when you need extended babysitting help.
Group Events
Certified Sitters can be scheduled to help ease your special event by caring for the children so the adults can relax. The website has an easy registration process for no additoinal charge. Sitters arrive with activities for the children or can coordinate with your event planner. Weddings, Conferences or Parties are just some of the ways to utilize group event services.
Contact SeekingSitters to set up your group event registration.
Member Testimonials
Katie is such an asset to the Seeking Sitters team. We had her come on a Friday night before Christmas so that we could finish up our shopping. She was so great with our children. The report she left us was something that you would have expected from a pre-k teacher in a school setting. They did some arts and crafts, read stories, and had a wonderful time. Getting a written report of the night's events is important to us as parents, and not something that you would normally receive with the neighborhood teenager!! Thank you Katie!
This weekend I had my first experience with Seeking Sitters. Amanda was great. She was on time, very professional and well prepared. She engaged with my children the minute she was in the door and I had no worries when we left for our night out. Amanda is super sweet and kind and that came through in her interactions with all of us. My kids said they had a great time. The next day my three your old said, "I love my friend Amanda".
Everything went very well Lori. Thank you. Our sitter, Krista Z. was there early, she brought a bunch or her own toys and games and was very professional. The kids took a very quick liking to her. I would definitely use your services again.
Meghan was a great match for us, thank you. She was extremely professional and also instantly made the kids (and myself) comfortable. Megan's background is perfect for my young children, she brought some educational and creative projects for them to work on together and they loved it. When I got home all the projects were laid out on the kitchen table along with her evaluation card. I was really impressed with how prepared she was and how easy she made the new sitter transition for my family.
Somehow, I can't believe it, but then again, I can! Seeking Sitters is the MOST amazing service. Each time we meet a new sitter, we are even more impressed! My husband and I were thrilled with our new sitter, Courtney this past week. She was everything a parent wants in a sitter, and the children adored her so much! Courtney was professional and friendly. She and the children began interacting immediately and were playing a game before we even had a chance to show her around the house! That tells me how comfortable my children were with her. After a round of CandyLand (while my husband and I were getting ready for our night out) we finally convinced the kids to bring Courtney upstairs to show her their bedrooms. When we left, we knew the boys were in great hands and on their way to having a special night with their sitter. We will have her again for sure!
Caitlin has been sitting for our family on a routine basis for several weeks and we can't say enough about her. Our chlidren love her (as soon as she gets here they can't want for mom and dad to leave and they are always sad when it is time for her to go). We feel incredibly comfortable with her and feel fortunate to have such a kind and reliable person sitting for us each week.
Caitlin is very creative and introduces really great ideas and games to our children each week. They are stimulated and learning new things every time she is here to sit. She really is a lot more than a sitter....
We have a 6 year old son on the Autism spectrum and Caitlin was quick to understand his quirks and needs, which gives us a huge sense of relief and of comfort. We really can't say enough good things about her.
Thanks to you, Lori, for introducing Caitlin to our family.
(A sweet testimonial from one of our sitters, Lauren E.)
I started working for family members of Seeking Sitters when my husband and I got stationed in Saratoga Springs. While working through Seeking Sitters Capital District, I met so many amazing families. All of the children I watched were so great, and it really furthered my passion for working with kids. One of the best parts about working in the Capital District was I met another military wife named Courtney (another sitter). We instantly became best friends because we had so much in common! Courtney and I thought we hit the jackpot with this job because Lori Flynn, the owner, is a military spouse as well, and she understood what we were going through. I have never met a nicer person, and even though I live across the country, Lori still keeps in touch with me and offers me support and encouragement.
We were so happy with Melanie today! This makes going away on my business trip next week a lot less stressful. Having met her and had the chance to go over some things and get the boys acquainted with her was great. She is so super! How do you keep finding these girls? They are all so fantastic.

Remember when we first started and my husband was afraid to have a sitter? Well, he has done a complete 180... When I asked him how he felt about Melanie today his response was, "Lori's sitters are all great. I never worry anymore."
Robyn was the first sitter assigned to us, and she is by far the best sitter we have ever had. We have previously used private ads on craigslist, referrals from friends, and another childcare service to try and find a sitter, and none of them were as well-liked or qualified as Robyn. She arrived promptly on time, immediately started talking with the kids, and brought books with her that amazed our daughter's - all about their favorite subjects! Our kids reported that they had a great time, the house was immaculate upon our return, and her feedback was thorough - no need for us to guess about when the kids went to bed or used the bathroom! Although our kids are normally pretty well behaved, they don't typically go to bed for anyone but us. Somehow, all children went to bed on time for Robyn with no problem, and were sleeping soundly when we got home. We will definitely be using her again and I would highly recommend this sitter!